Projects > Relief and Educational Assistance (REA)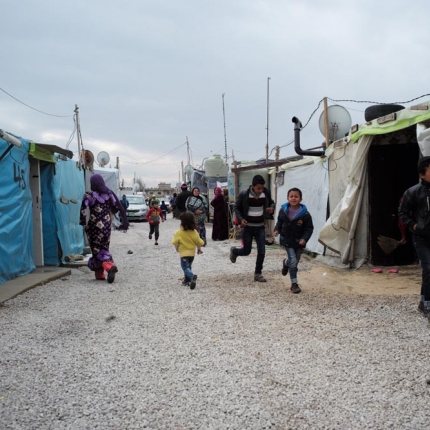 The Relief and Educational Assistance (REA) provides a wide range of relief services to Syrian refugees with special focus on educational initiatives that are designed to brighten the minds, careers, and futures of school age children.
Today, REA provides services to 3000 students in 5 schools: Majdal Anjar, Barelias, Sawiri, Ghazza snd Kamed el Loz. The program includes training courses for all teachers, daily snacks for students and extracurricular activities for students such as arts and choir, post traumatic stress relief. "Teaching Relief Techniques" workshops for teachers & students and "Coding and Scratching" workshops teaching how to create games from scratch.
REA's Bridging Program operating in collaboration with the Lebanese NGO "SAWA" has served over fifty school dropouts per year, preparing them to go back to school.
Computer labs were installed in 2016 in the schools to give students access to online distance learning programs such as "Tabshoura – Girls Can Count".
REA has provided scholarships for 25 Syrian students pursuing their university education since 2012.
REA provides bi-monthly assistance to the families of students including distribution of food parcels, bedding and clothing items, heaters and medical assistance.
Our future plans include:
Opening additional schools to improve the lives and futures of Syrian refugee children and expanding teachers' training program to cover all disciplines
Expanding IT educational programs with interactive material for all age groups
REA is managed by
Mrs. Nimat Bizri, nfbizri@gmail.com | M: +9613984467
Mrs. Salwa Jabri, salwajabri@gmail.com | M: +966505485093 | +9613983312